APS (ALDHOFER LOGISTICS GmbH)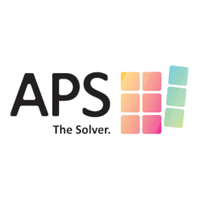 | | |
| --- | --- |
| Established Year: | 1997 |
| Employees | 1000 |
| WebSite: | aps-solver.de |
| Address | Riederhofstrasse 27, 60314, Frankfurt am Main, Germany |
| Telephone: | 0049 (0) 69 656069-571 |
| Fax: | 0049 (0) 69 656069-571 |
International road transportation is APS basic specialization. Successfully operating on the market since 1997, road carrier APS has gained vast experience of deliveries of any complexity and continues our development in this direction. Today APS is glad to provide you not only with a full list of international road freight services but also with an individual approach, depending on the specifics of your cargos.
We solve your delivery challenges– you save time and money.
When offering you international road freight, we always consider your individual requests and offer alternative delivery solutions. For this we can use both our own trucks and vehicles of our partners.
APS offers a wide range of road transportation solutions:
Contact us:
Germany

Russia

Belarus

ALDHOFER LOGISTICS GmbH
Fax: 0049 (0) 69 656069-579
Riederhofstrasse 27, 60314 Frankfurt am Main
Tel./fax: 0049 (0) 69 656069-571
aldhofer@aps-solver.com

AGENS LLC
143130, Russian Federation, Moscow region
Ruza district, village of Tuchkovo, Vostochnaya st. 29
Tel./fax: +7 495 6204755
agens@aps-solver.com

AUTOPROMSNAB-SPEDITION JV
220034, Republic of Belarus, Minsk
Platonova st., 1b
Tel./fax: +375 17 3352178
APS (ALDHOFER LOGISTICS GmbH) Products