Bridge Group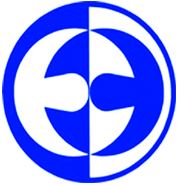 | | |
| --- | --- |
| Established Year: | 1991 |
| Employees | 600 |
| WebSite: | bridge@bridgegroup.mn |
| Address | Bridge Plaza, 14th committee, Peace avenue, Bayanzurkh district, Ulaanbaatar-51 |
| Telephone: | (976-11) 450520, 450941, 458005 |
| Fax: | (976-11) 458005 |
It is pleasure to introduce Bridge Group with constant 24 years of history. Our Bridge Group has been expanding its activities in commercial, manufacturing, road construction, geology and mining sectors and contributing to the development of Mongolia economy and society since its establishment in 1991.
Bridge LLC is the parent company of Bridge group companies. The company controls all management and operations of the group subsidiaries through its four departments: Strategic Planning & Internal Audit Department, Administration & Human Resource Department, Finance & Accounting Administration Department, and Business Development & Marketing Department.
Bridge LLC is an importer and seller of a wide range of consumer goods. We have been satisfying our customers and clients with high quality products and services delivered by our experienced professionals.
We are an authorized dealer of Bridgestone OTR and TBR tyres, Suzuki vehicles, Laboratory and medical equipment of Shimadzu and ASONE Corporation and Pasco' scientific equipment.
Bridge construction LLC is the first construction company which implemented ISO 9001 Certification in Mongolia. Our company specializes in general construction work, civil construction work, construction plumbing, electric meter installation, construction training, and the rental of construction machinery and equipment. We are constructing over 50 secondary school buildings under the Japanese Grant Aid Project to support secondary schools in Ulaanbaatar alongside the Japanese Dainippon, Obayashi and Konoike Construction companies.
Everyday LLC is one of the major distributors of grocery products and consumer goods in Mongolian markets. Since 1995 - the establishment of our first store – our company, along with the unique, patented slogan "Healthy food-Right Choice-Balanced Diet", has taken a number of steps toward a sustainable supply of the best quality products in order to educate the general public on the subject of healthy diet and more importantly meeting the ever-changing needs of consumers. We currently operate 6 chain stores and one wholesale center in Ulaanbaatar.
In accordance with a memorandum of cooperation between the Mongolian and Japanese governments in the field of agriculture and farming, this company was established as a joint venture between Everyday International LLC of Mongolia and FARMDO LLC of Japan.
Our mission is to create a sales network for fresh strawberries, as well as a variety of other organic fruits and vegetables in our home country with the aid of Japanese advanced technology, supplying goods directly from the farm to the consumers.
Mind Mongolia Company was established to provide geological survey, general survey, and geodesy/ cadastral mapping. Our team includes highly experienced geologists and experts who can advise customers on the best geological survey and mapping solutions for their mining operations.